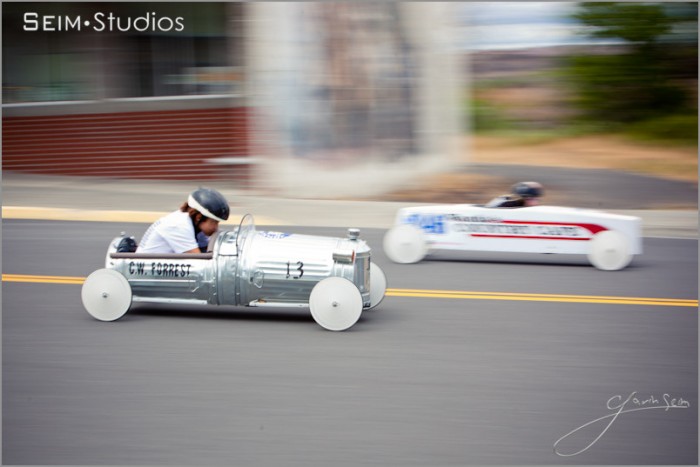 by Gavin Seim: I was asked by the organizers of the first annual Soap Lake Box Derby to come down Saturday and make photos. The city closed down the main street so that the many kids (and some adults too) could race these stunning little coasting cars down the hill. They call this soap box racing, but these cars are anything but mere boxes. They put a lot of work and craftsmanship into making these rides and they had a lot of fun racing them. Their hope is to make it an annual event.

These are a few favorites, but there's many more. You can click the link above to view photos view every car and driver where you can find your friends and family and even order prints.

Facebook Photos: A web copy is free if you order any print. We'll make up a nice web version and post it to the Facebook page, so you can easily share your photo with family an friends. Just email Gavin once you order. We'll make them up and get them posted for you.